Kolkata street chai tea - Inde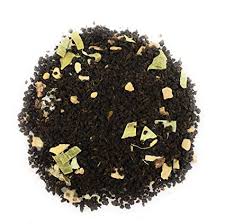 Kolkata street chai tea - Inde
---
Assam CTC Tea Blended With Natural Indian Spices Fresh Blend Herbal Beverage
The Assam CTC Special embodies a natural flavor with malty notes producing the strongest and richest cup which will rejuvenate you
Double Air Sealed Zipper Pouches to ensure that the flavor, aroma & character of the tea is preserved at all times.
For freshness keep your tea somewhere cool, dark, dry and airtight!
Use a warmed teapot adding 3 teaspoons per 2 persons. Pour boiling water. Brew for 3-5 minutes according to taste. Serve with or without milk.

---