Belly soothing herbal tea- Inde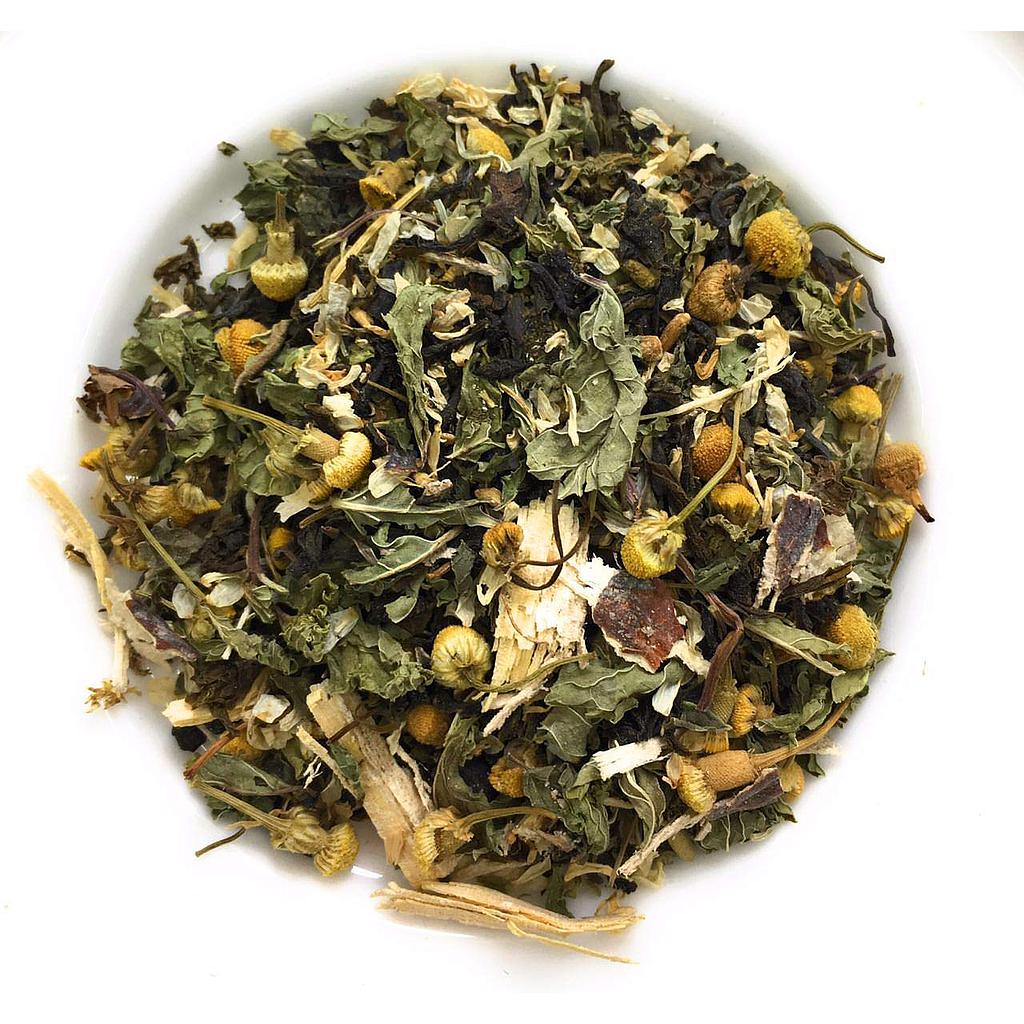 Belly soothing herbal tea- Inde
---
SOOTHING TEA: A naturally sweet, soothing digestive tea you'll want to enjoy after every meal. End your next meal with this pleasant tea that does double duty. It's tasty and it helps settle your stomach! This after dinner drink tastes great thanks to crisped Mint, Chamomile Fennel seeds and Ginger Roots.
HEALTH BENEFITS: It relaxes the digestive muscles, allowing gas to move and relieving pain from cramping. It stimulates the flow of bile and relaxes the smooth muscles of the digestive tract, helping food and gas to pass through our system. It prevents the occurrence of metabolic ailments, cleanses the digestive tract and helps to get rid of any digestion related disorders.
STRESS RELIEVING: It gives excellent protection to free radical damage of nerves, eliminates digestive and stress problems
100% NATURAL: All of our Teas are 100% natural, free of preservatives, flavorings and other artificial products. Keeping its organoleptic characteristics (smell, color and flavor) as well as the different health benefits of the bioactive components of these delectable blends.
Important: If you are pregnant or nursing, or have a known medical condition, consult your physician before taking this or any other dietary supplement.
---